Distributor Customer Leaflet Order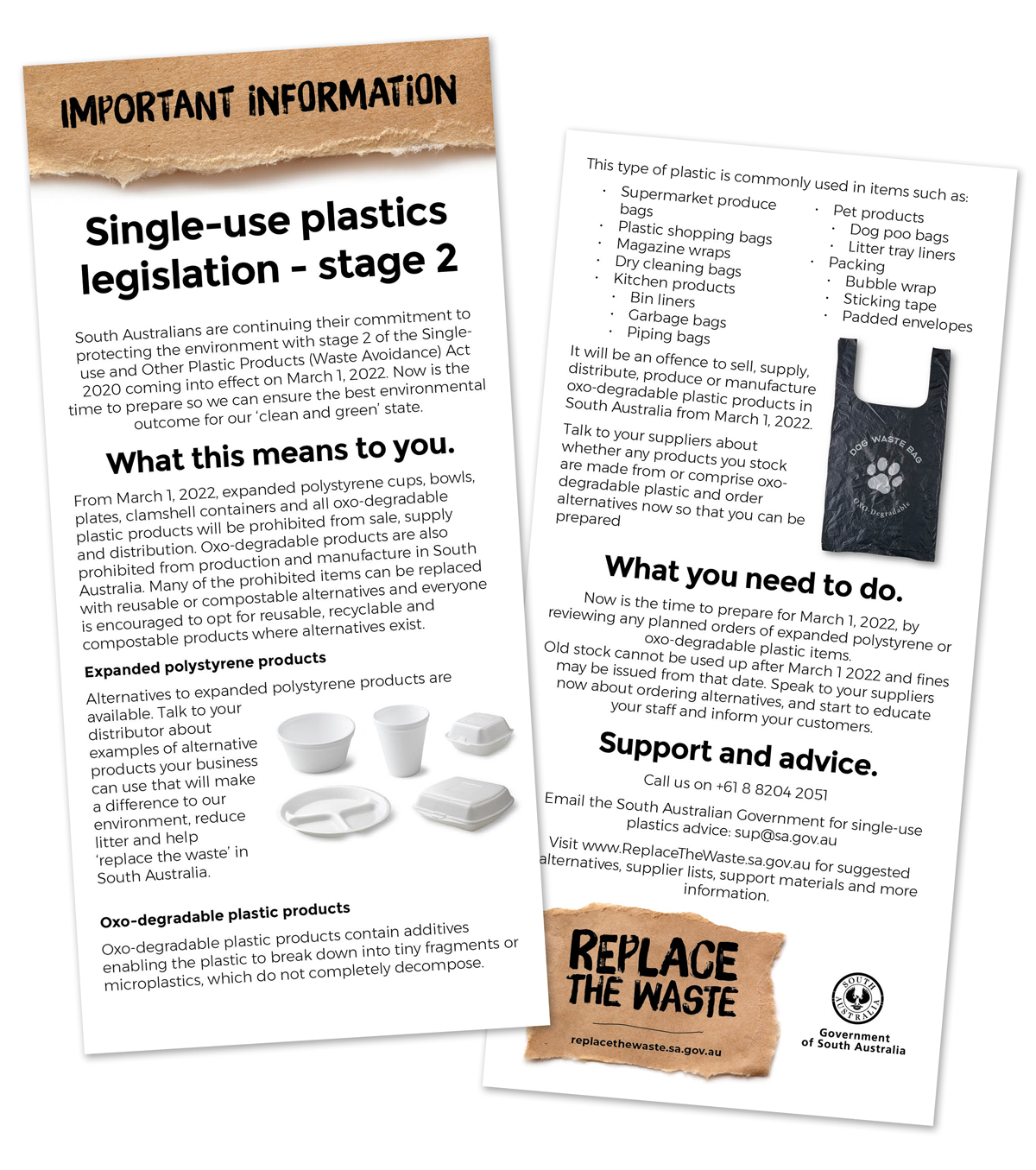 If you are a wholesaler or distributor supplying businesses with expanded polystyrene cups, bowls, plates, or clamshell containers you must move to only compliant alternatives as soon as possible. From March 1, 2022 it will be an offence if you continue to supply or distribute expanded polystyrene foodware, and fines may apply.
For businesses who currently supply or fill bulk orders for hospitality, restaurants, and catering businesses we have developed free resources. To help you educate your customers on why you cannot supply them with expanded polystyrene foodware, and what alternatives they can order from you.
These printed flyers are free and will be shipped to you at no cost to include in any orders you fill.
If you would like these resources, or if you would like us to customise or tailor these resources at no charge, please complete the form below and submit.
PDF Download:
SUP_2_Distributor_DL
Customer Leaflet Order Form