SA's historic ban on single-use plastic starts.
SA's historic ban on single-use plastic starts.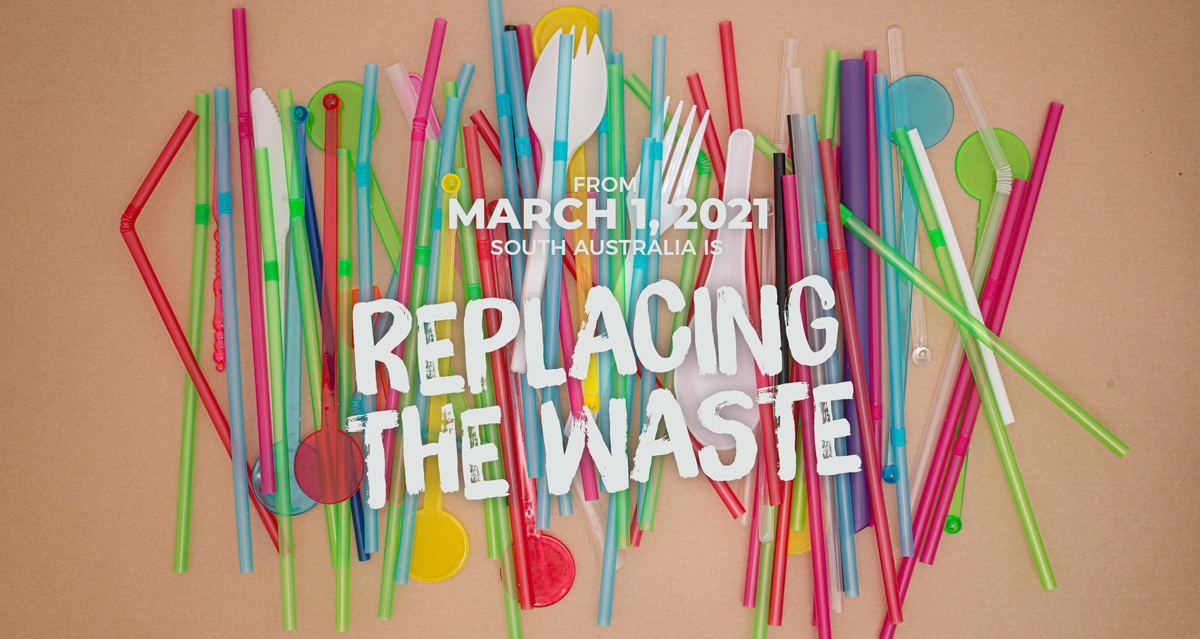 South Australia's historic ban on single-use plastic products started today with drinking straws, stirrers and cutlery to be prohibited from sale, supply or distribution across the state.
The ban is the first of its kind across Australia and follows the ground-breaking legislation passing Parliament last year.
Minister for Environment and Water David Speirs, who visited Bond and Lane Canteen in Colonel Light Gardens today, said 1 March 2021 will forever be a proud day for South Australia.
"South Australia is yet again leading the nation when it comes to environmental issues with the Marshall Liberal Government's historic ban on single-use plastics," Minister Speirs said.
"We are the first state in the country to take this action and from tomorrow plastic drinking straws, cutlery and stirrers will be banned from sale, supply and distribution in South Australia.
"By being a first mover nationally we've already seen businesses who manufacture re-useable and compostable alternatives start to set up in South Australia, which means our single-use plastic ban will have significant economic benefits and create local jobs, as well as being good for the environment.
"The Marshall Liberal Government is ambitious for this legislation and won't just stop at straws, cutlery and stirrers with expanded polystyrene cups, bowls, plates and clam-shell containers, and oxo-degradable plastic products to be banned in a years' time.
"We will continue to consider more products such as takeaway coffee cups, plastic barrier bags and other takeaway food service items as market demand increases and other sustainable alternatives become available.
"We are protecting our environment for future generations, reducing marine and other litter, and promoting the circular economy with a shift away from a single-use, throwaway mindset.
"Our legislation has been developed with the help of our Single-Use Plastics Taskforce which has representation from 15 different organisations, including people living with a disability.
"This consultation has enabled us to develop an exemption so that single-use plastic drinking straws can be accessed by people who require them due to a disability or health need."
Member for Elder Carolyn Power said the Marshall Liberal Government's single-use plastic ban is hugely popular in her electorate.
"It's fantastic to be in one of Adelaide's most historic suburbs Colonel Light Gardens to celebrate one of South Australia's most historic days," Ms Power said.
"It's clear the South Australian community want to see less single-use plastic being consumed and I am proud to be part of a government which is leading the nation in action to reduce their use."
The legislation does not prevent members of the community from bringing their own straws to cafes, and any business can choose to supply individual single-use plastic drinking straws on request, due to disability or medical needs.
Prescribed businesses including pharmacies, Local Government offices, charities, and medical, dental and care facilities are able to sell and supply packs of straws for these purposes.
Bioplastics, like PLA (Polylactic Acid), that can be labelled compostable, are also banned as these can only be composted under strict industrial conditions.