Single-use Plastics Consultation Summary Report (2022)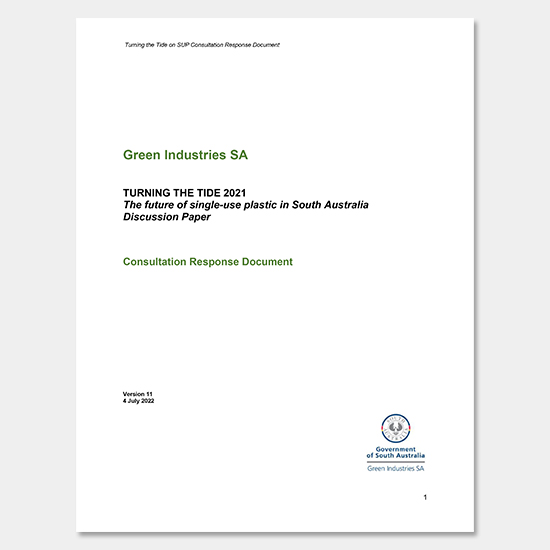 Single-use Plastics Consultation Summary Report (2022)
Between December 2021 and February 2022, South Australians were invited to engage with Green Industries SA (GISA) and provide feedback on GISA's discussion paper Turning the Tide 2021: The future of single-use plastic in South Australia. This discussion paper sought to receive community and industry input to help consider future stages of single-use plastic product phase-outs and the timing of these.
The consultation was held across a range of different channels to ensure that feedback methods were accessible to a wide variety of stakeholders. At its close in February 2022, GISA received 3,358 submissions, comments, survey responses and emails from members of the public. In addition, 29 written submissions were received from government, NGOs, Shared Interest, Waste & Resource Recovery, and industry stakeholders.
GISA thanks the individuals and organisations for their feedback and suggestions, and we will employ this to provide sensible strategies and timelines for the future implementation of the Single-use and Other Plastic Products Act 2020.
Download